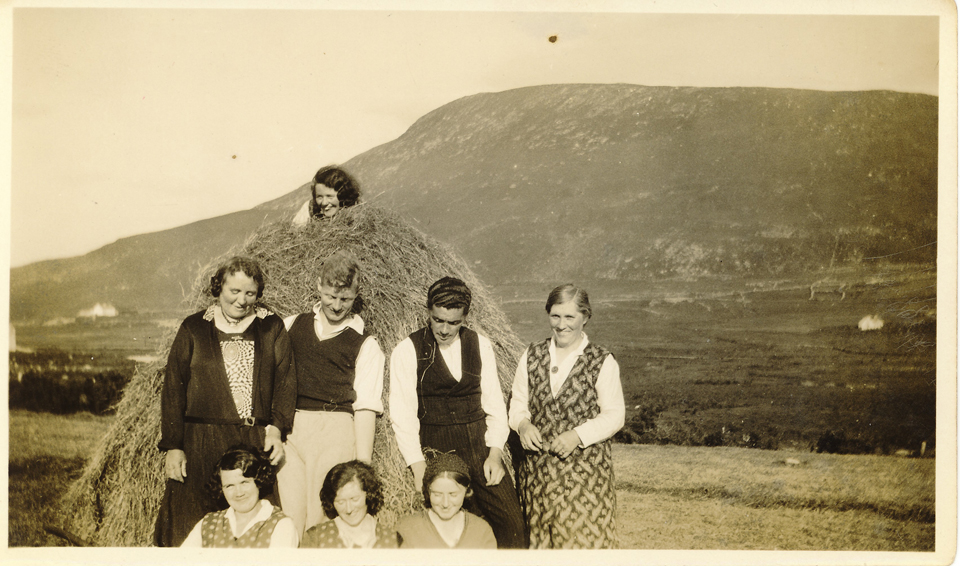 The Polranny House has a considerable history. It was built at the end of the 19th century by Peter Sweeney, the first headmaster of the local Tonragee National School. At the time, it was one of the few homes with two floors. In around 1944, the House was sold to Mr O'Sullivan, the district pension officer, who handed out payments in the living room. It remained empty throughout the 1960s until, by chance, it was discovered by an American poet and a Dutch artist, who had met on a blind date. These original Polranny Pirates were joined by a third Pirate, who would graduate as a classicist and Egyptologist. She began working on the 'de Folly' in 1979.
The Pirates are still in touch with the descendants of the two families who previously lived in the House. They regularly drop by and include the well-known painter Charles Tyrrell, the grandson of the original owner, headmaster Peter Sweeney. When they were small, the children of the O'Sullivan family, whose father was the district pension officer, found the head of a perfectly preserved, prehistoric wild boar in the peaty soil of the back garden.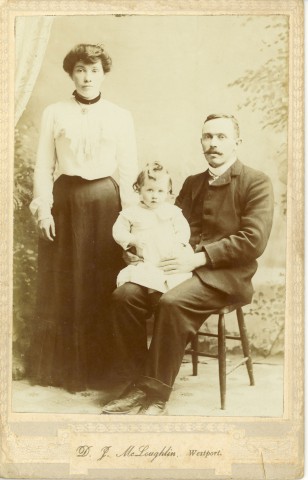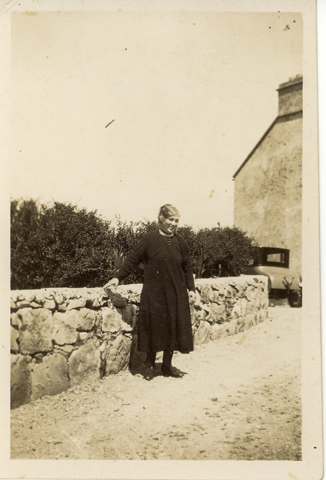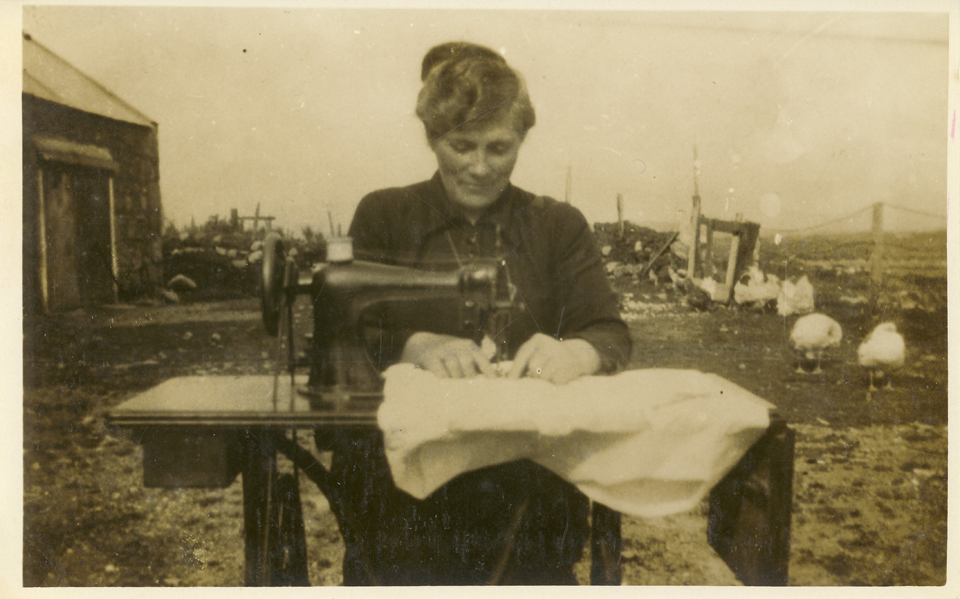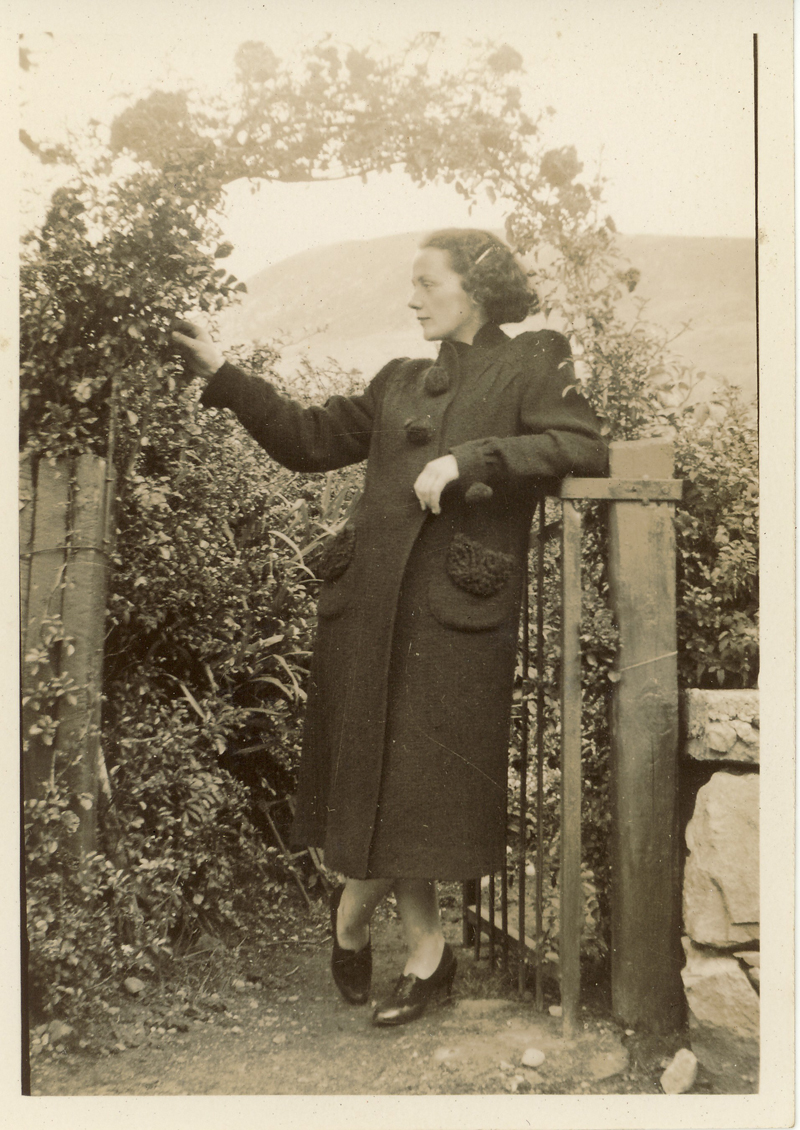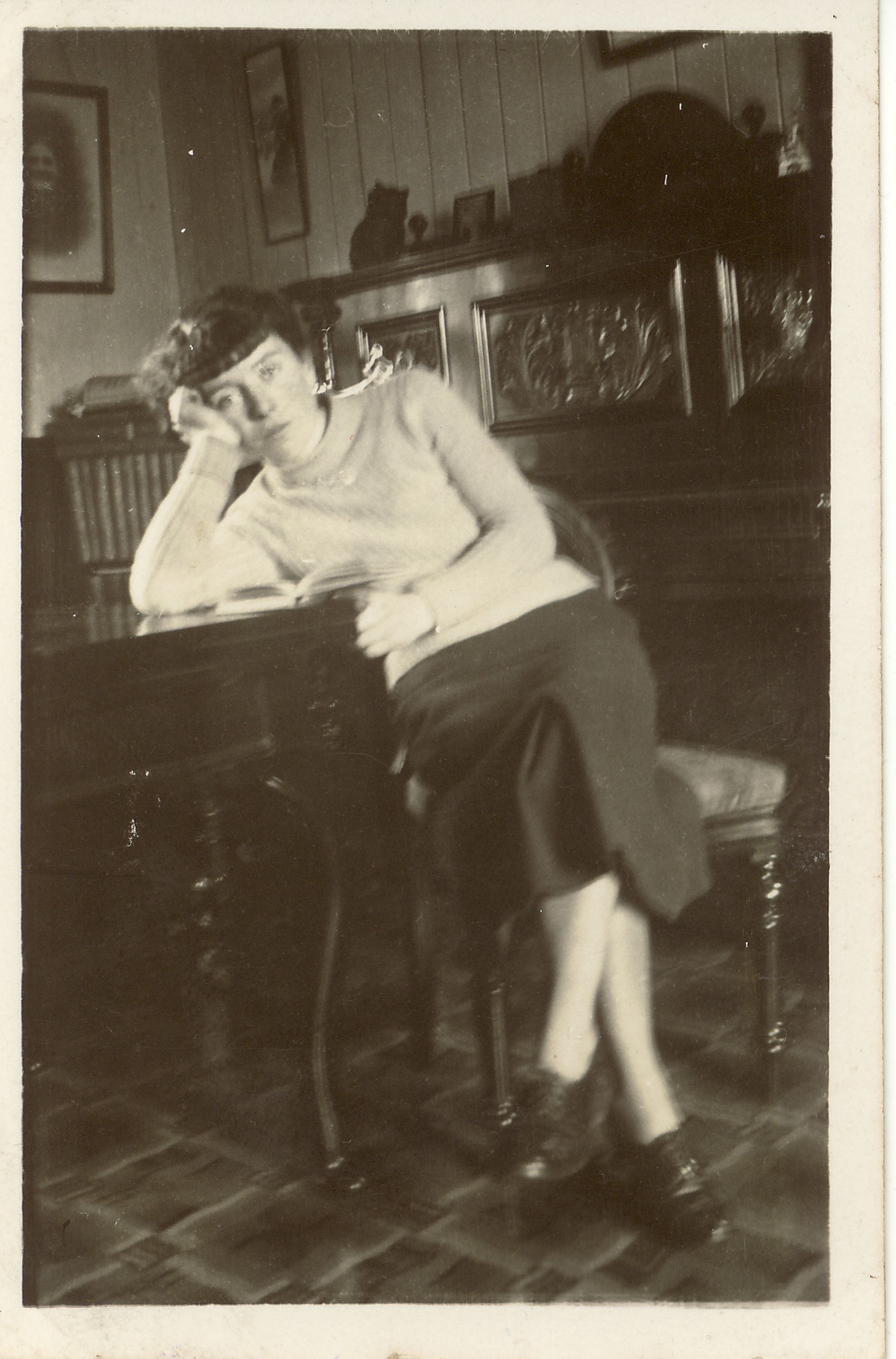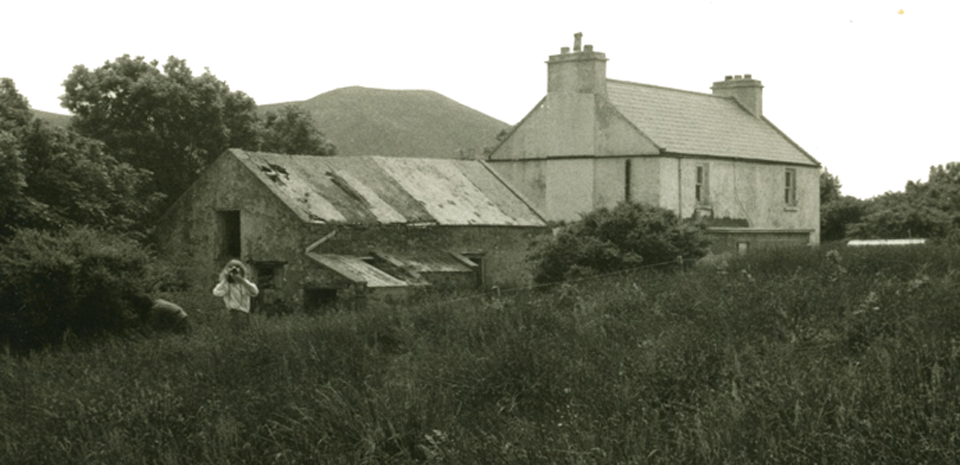 One of the original Polranny Pirates behind the House in the summer of 1973. Behind her is the shed that would later become the Folly. Photo: Karin Daan.
WHO ARE THE CURRENT CARE TAKERS?