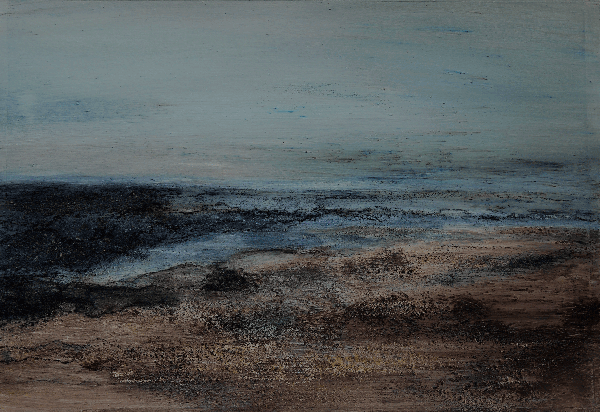 Ireland Feels So Close
Artist in Residence work period at Polranny Pirates in County Mayo Ireland | May 2018
For me translating the beautiful landscapes on Achill Island and County Mayo onto paper, was – and still is – a quest.
During my stay I sometimes felt desperate, because the reality was more beautiful than I could convey on paper.
I wanted to capture the soul of the Irish landscape, in a different way than I usually do in the intimacy of my studio: painting landscapes.
The Irish studies reflect this quest. Acrylic, bister and turf ashes instead of oil paint. Paper instead of cloth or wood.
The Irish landscape really got to me, I felt so close to the earth, it felt like coming home.
When I now look at some of my past works I sometimes see Irish landscapes shimmering through.
That feels very nice!
Ireland feels very close.
Thanks to Polranny Pirates.
Pieternel Dekkers