" 
BROWN

-BLACK FUEL "

Installations, photographs & poems
door Alet Kortenoeven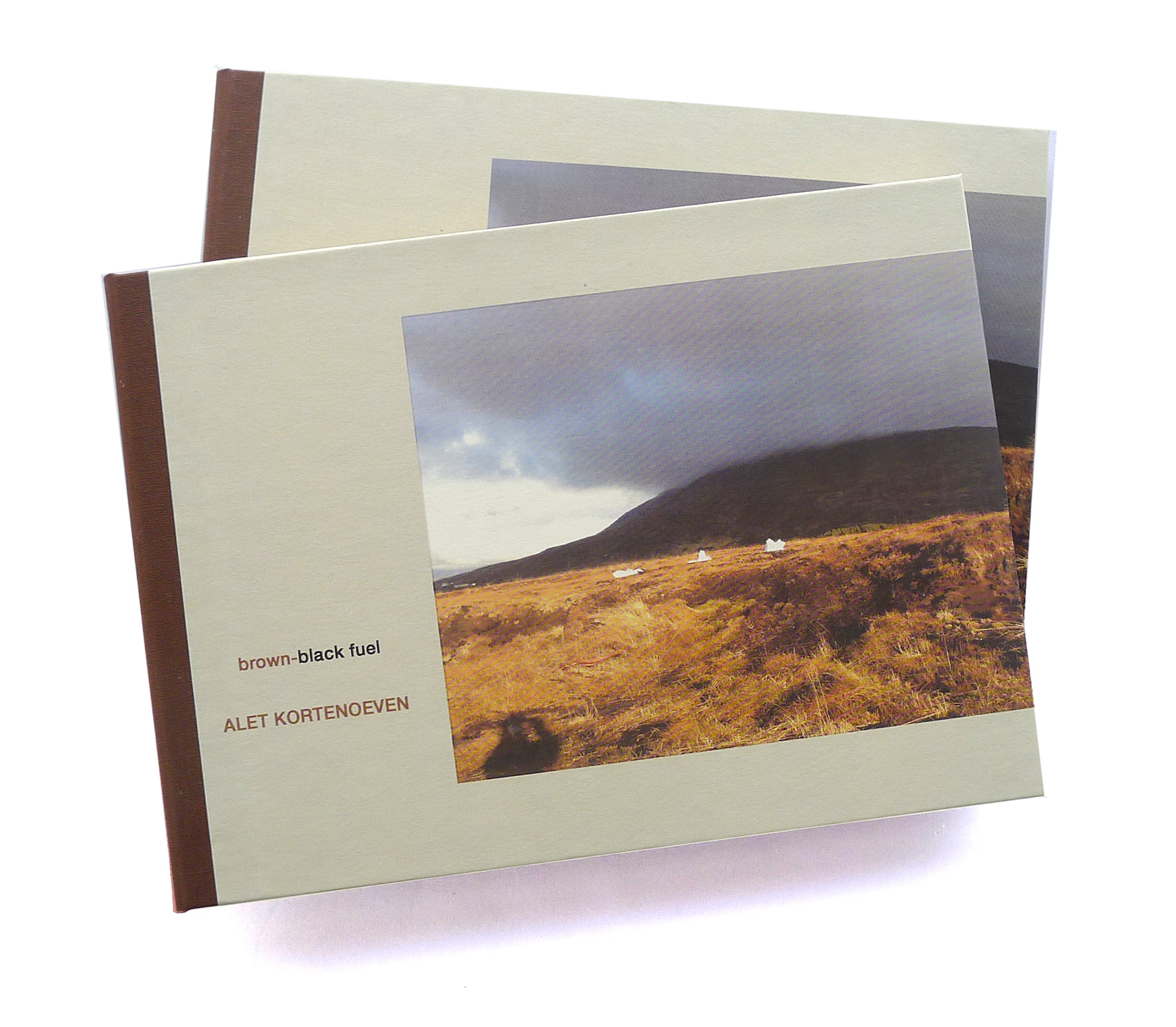 Visual artist Alet Kortenoeven (www.aletkortenoeven.nl) lives in Leiden, Netherlands.
One of the leading motifs in her work is being homeless.
Her work ranges from collages, dioramas, sculptures and installations
to photographs and texts.
In 2014 and 2019, Alet Kortenoeven stayed in two different places in Ireland,
courtesy of Polranny Pirates.
"The increasing flow of refugees and the work of William Kentridge (Eye, Amsterdam, 2015)
moved me to look at my own work with different eyes and to reflect on the work
I had created till then.
Following my first stay in Ireland in 2014, I began organising my work from 2008,
the year of my graduation from the Royal Academy of Visual Arts in The Hague, Netherlands.
The creative work periods in Ireland enabled by Polranny Pirates were crucial to this process.
The work I made in Ireland, from a deep-felt originality, sense of place,
the land and its history, pointed the way to a recurrent theme:
'being on the run, being homeless'.
My stays in Ireland led to new work, but, more than that, to a reflection
on my own identity as an artist and my personal involvement with homeless people."
A limited edition artists' book.
Laser printing.
Hard cover – Hand bound – Chinese binding.
15.5 x 21 cm – 60 pages
March 2021
150 numbered copies
50 euros – 60 US $ – 43 GBP
Het boek kan besteld worden bij Redfoxpress zolang de voorraad strekt.