Temporary, cost price workspace and accommodation
The foundation offers three accommodations on the west coast of Ireland in county Mayo: The Polranny House, Claggan Cottage and – occasionally – The Folly. Artists and other creative beings can make use of these accommodations for a minimum of 8 nights up to 42 nights (i.e. from min. 1 up to max. 6 weeks).
1. THE POLRANNY HOUSE
The House in Polranny dates from the 19th century and consists of two floors. It's perfect for two people who want to work in absolute peace or find inspiration, although it sleeps four. It is situated in a wild garden with lots of trees and shrubs that offer shelter to small wildlife. More information.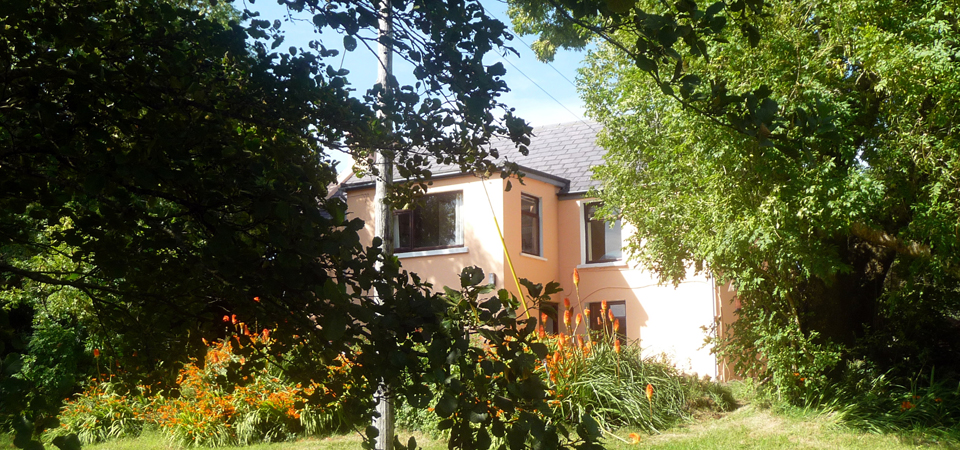 2. CLAGGAN COTTAGE
The cottage is located in Western Europe's one and only wilderness, in Ballycroy. It is a 50 minutes' drive from Polranny House and separated from it by the Smugglers' Bay. This cottage is an exquisite 'retreat' for the hermit, the 'loner' among the creative individuals. But you can also work with a maximum of two people, although it sleeps 3. There is no public transport and your own transport is therefore necessary. More information.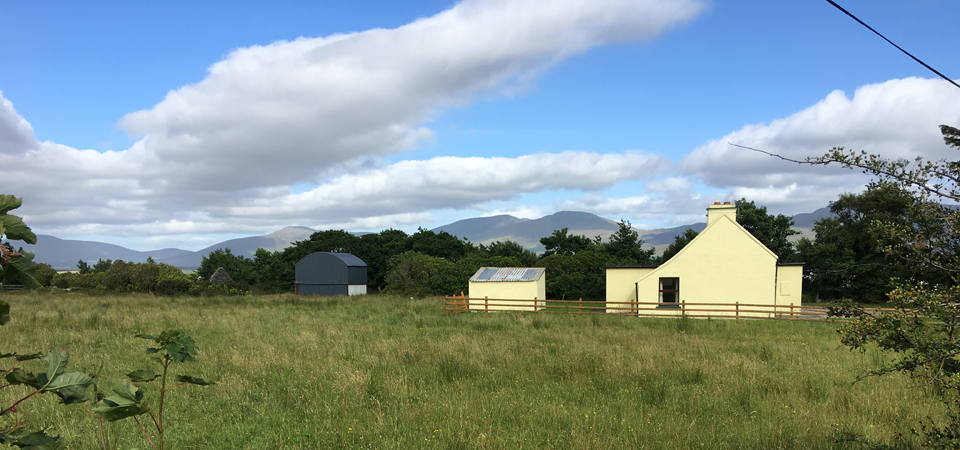 3. THE FOLLY
The Folly is a work in progress and functions as a studio comprising two open plan floors with a kitchen and a shower with a toilet. Although it is located next to the House, the Folly is a completely independent structure. This is where our caretaker usually lives. But occasionaly it is free. You can check this on the availabilty page or by mailing to: info@polrannypirates.nl A back boiler stove provides hot water for the radiators and shower. The Folly is also well equipped to meet all the modern hermit's needs. As its name suggests, it is part of the great tradition of architectural eccentricity. More information.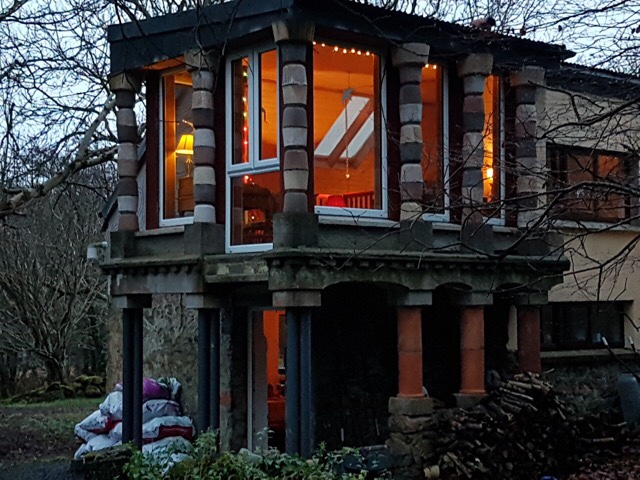 Prices, conditions and contact
or go immediately to Reservation and availability (N.B. page takes time to load!)